Close friends intended to celebrate their shared June birthdays in Tel Aviv. Another couple planned their destination wedding last fall in Lisbon; their fingers are crossed for the rescheduled date this fall. And I had hoped to take my mother to Paris. Then COVID happened and plans were scuttled. Maybe you had a trip planned too?
But luxury problems aside, like many I've made the best of not being able to travel by immersing myself in books: fiction, non-fiction, and all-manner of books about design. And on the subject of design, there are two just-released standouts perfect for lock-down wanderlusting: Juan Montoya's Designing Paradise, and Celerie Kemble's Island Whimsey, both from Rizzoli New York.
………………..
In Designing Paradise, we're transported to Montoya-designed residences that occupy ravishing sites in Punta Mita in Mexico, Casa de Campo in the Dominican Republic, Miami Beach, Fisher Island, and other idyllic oceanfront locales. As much as these homes are escapist fantasias, they are also inextricably rooted to their geographic locations and their regional cultures.
Open-air pavilions with endless views of sea and sand; sweeping terraces with glimmering pools and dramatic sunsets; sumptuous interiors with blue-and-white tiles, intricate beadwork, global textiles, and thatched roofs: these are just some of the details revealed in this envy-inducing volume.
………………..
Island Whimsy chronicles how, in the summer of 2004, Celerie Kemble came upon on a wild swath of jungle in the Dominican Republic next to minty-blue water and an endless stretch of golden sand — and fell madly in love. Over the ensuing years she designed a home away from home there, an island retreat—a clubhouse and a grouping of family homes and guesthouses—suffused with light and air, full of indoor and outdoor rooms for relaxation. The book recounts Kemble's deeply personal and creative journey designing Playa Grande and bringing this labor of love to life.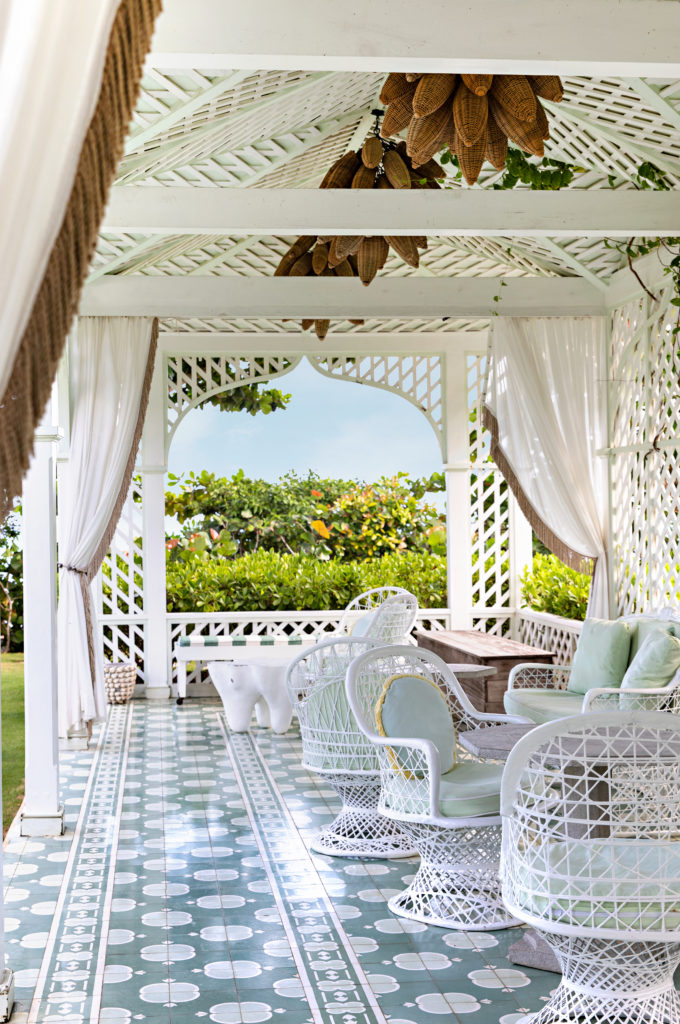 On the subject of travel, Mark Twain famously remarked, "Twenty years from now, you will be more disappointed by the things you didn't do than by the ones you did. So throw off the bowlines. Sail away from the safe harbor. Catch the trade winds in your sails. Explore. Dream. Discover."
And while travel may be curtailed as we ride out the pandemic, Montoya and Kemble, with their beautiful new tomes, offer the next best thing.